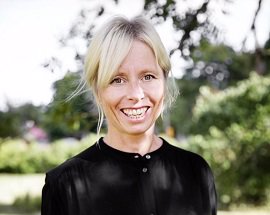 Increasing the average restaurant check – Creative sales techniques
Course Date: Please contact info@restaurangakademien.se for more information.
Welcome to the best investment of your life! The booking is made, the guest is sitting at the table casting a hungry eye at the menu. In other words, half the sales job is done. But how do you maximize the average bill? How do you turn a one-course meal into a three-course meal, one glass of wine into two and the one-time visitor into a regular customer?
Ulrika Karlsson takes you through the steps: how your presence and mindful service are creative sales techniques that will increase the average restaurant check and maximize profit; which are the concrete tools to promote internal collaboration and improve service.
After this one-day course you will feel secure in your professional role, and this will in turn reflect directly upon both the guest's satisfaction and the restaurant's income.
Lecturer: Ulrika Karlsson, restaurateur and sommelier. She runs Krakas Tavern on Gotland and Niehku Mountain Villa in Riksgränsen. Ulrika is known for her expert knowledge in service and sales and has since 2017 been creative leader for the Restaurant Academy's courses in drinks and dining.
Course Fee: 925 sek ex. VAT